100% satisfaction guarantee
get rid of those stock seat belts

try them, we dare you! our reviews speak for themselves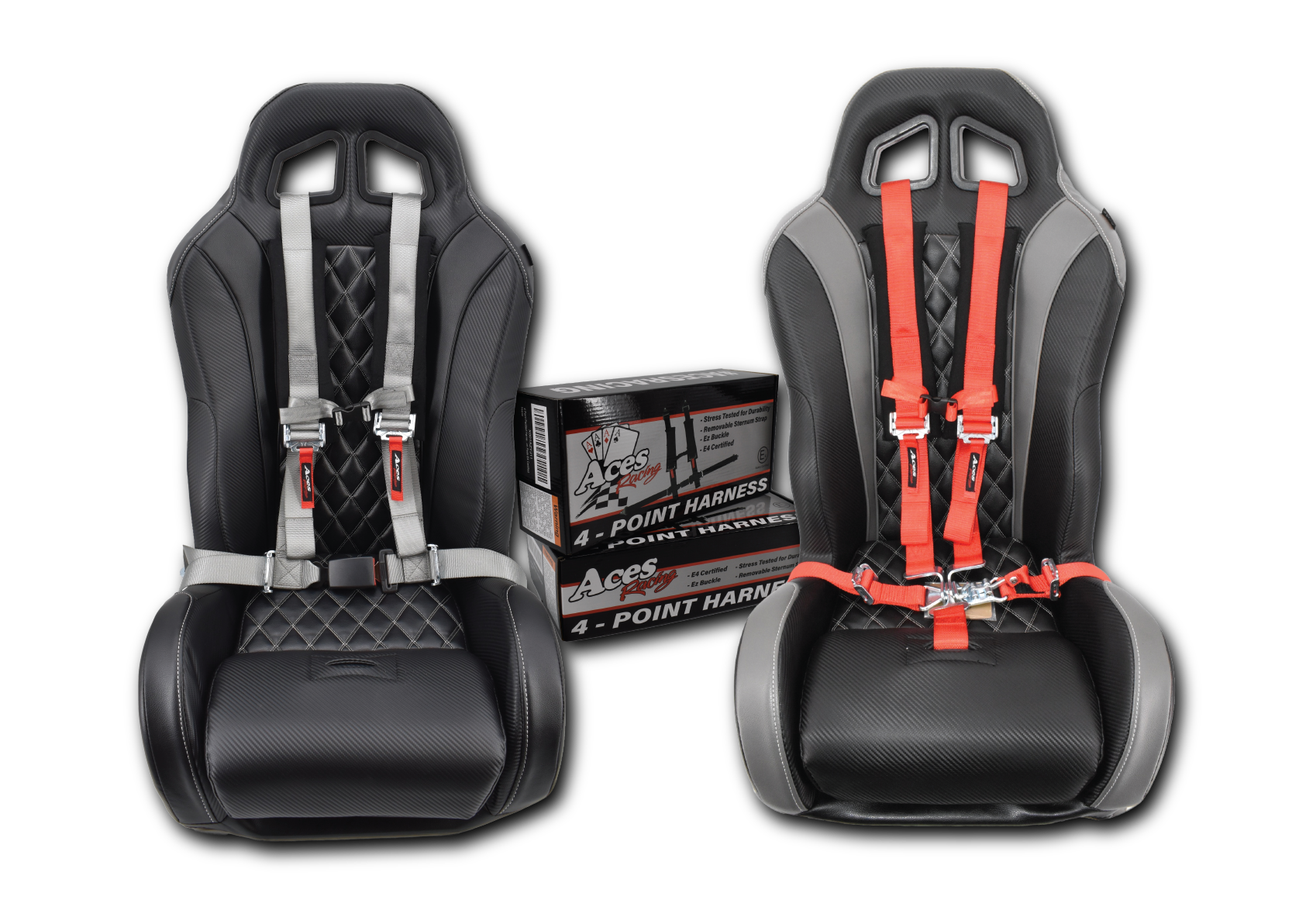 4 Point Harness - With ez Buckle
Elite Harness With Ez Slide
"Great buy. If you are building a project for anything with a roll cage or just any use in general, these are a great buy. They are tough, well built, and they look great. I used them in my sxs to keep me safe incase of a roll over and they work well.
Justin - Amazon Customer
Sep 20,2019
"I like the smaller, 2" wide belts. Perfect for the type of riding I do and at a reasonable price, like half of the big name brands. Its an easy installation on the RZR 570 that doesn't have the electrical circuit that keeps the vehicle from driving if the belts aren't buckled."
Ray F.
Dec 29,2019
"Put these in my Rzr 1000 4 seater and it was super easy to install. The comfort is outstanding and they are really good quality for an affordable price compared to all the other harnesses out there. Definitely best bang for your buck."
Jake B.
Feb 17, 2020